This is one of our favorite Pages!  
Our Upcoming and Past Puppy Litters Page
This page is where our newest and latest puppy litters appear (be sure to check the birth date – older puppies may no longer be available)
Feel free to scroll through to see some of our past puppy litters – be prepared to Ooo and Ahhh!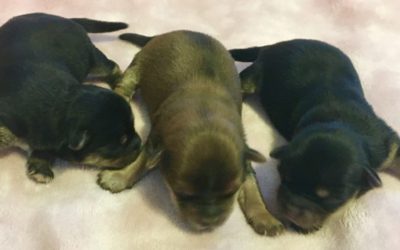 Litter of 3 babies born on 3/12/2017. Two males and 1 female. Maltese Dam, 6 pounds 5 ounces and Yorkshire Terrier Sire, 3 pounds 12 ounces.  Weaned and ready  on 5/21/2017.
read more